Summerhomesbyowner.com advertising options: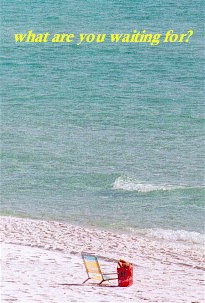 Annual Advertising Rates for "by owner" owners

1- Basic Rate with 1 photo (Good)

$60.00

2 - Basic Rate with 4 additional photos and description page (Better)

$90.00

3 - Basic Rate with 8 additional photos and description page (Best)

$110.00
All rates are for a full 12 month annual listing on summerhomesbyowner.com for "by owner" rentals, for sale properties, and for sale time shares.
Suggestion: We have found that the more photos in a website description is most effective. Not only to
increase appeal, but to give the potential renter confidence and reassurance in knowing what
you are offering...and what he will be receiving for his rental dollars.

Advertiser Information
* FREE AD SET UP (limited time offer)
* Email or mail photos/description (include SASE for return of photos)
* Emailed photos should not exceed 400x300 pixels in density (makes them load quickly for impatient viewers!)
* This is an example of a simple but effective listing you get with the Basic Rate - click here
* FREE email link is provided to on-line owners
* If you wish to have a link to your personal website add $15 per link (annual cost)
* We reserve the right to refuse any photo or copy description.
* Any ad can be cancelled by a submitter at any time (allow 4-weeks notice). No refunds.
* 2 copy changes and 2 photo changes are allowed FREE annually, without any extra charge.
* All ads will be published to the site ASAP. Your 12 month listing starts when your listing appears on the site.

* Owners with more than one listing - 20% discount off rate 2 and 3 only.
* Rate 2 and 3 include 4 or 8 thumbnail photos (enlargeable) and up to a 60 word description on a separate page of their own.

* We reserve the right to remove any web listing if we receive complaints regarding a misleading or deceptive rental offering (no refunds).
* No refunds. Most major credit cards accepted.
* BROKERS or Agents - email or call for rates.
(Rates and conditions are subject to change without notice. Advertisers are fully and completely responsible
for their copy/description and for proof-reading their submission)
IMPORTANT NOTICES!

All real estate advertising that appears on this website is subject to the Fair Housing Act which makes it illegal
to advertise "any preference, limitation, or discrimination based on race, color, religion, sex, handicap, familial status,
or national origin, or an intention to make any such preference, limitation, or discrimination." Familial status
includes children under the age of 18 living with parents or legal custodians; pregnant women and people securing
custody of children under the age of 18.
summerhomesbyowner.com will not knowingly accept any advertising for real estate which is in violation of the law.
The viewers of this website are hereby informed that all dwellings advertised in the pages of this web site are available
on an equal opportunity basis.